Queues, agony and frustration are the daily situation of Cubans struggling to afford gasoline for their government and private vehicles. Already the image of dozens of cars lining up at service centers is part of the daily panorama.
The country's service centers are now crumbling and overflowing with workers waiting days for the arrival of regulated fuel.
State media try to romanticize the deficit.
These days, Cuba's Minister of Energy and Mines, Vicente de la O Levy, has promised that the country will not be zero. "Sale of LPG (liquefied petroleum gas) has already started in eastern provinces and it will be done gradually in other provinces. We are not going to touch 0 with fuel. They will continue to guarantee an adjusted percentage of sales to key services and populations", said Official on Twitter.
Fuel crisis in Cuba
So far the country's newspapers have not indicated when the fuel situation will improve. In provinces such as Villa Clara, they also restricted the supply of gasoline to individuals, and guaranteed only ambulances and other vehicles performing such functions.
A ship docked at Matanzas Supertanker Base this week loaded with diesel bound for Cuba. As explained by Ower Luis Grau Núñez, Head of the Dock Area of ​​the Fuel Marketing Regional Division, they are in the process of being unloaded in the area to continue distribution to the various provinces.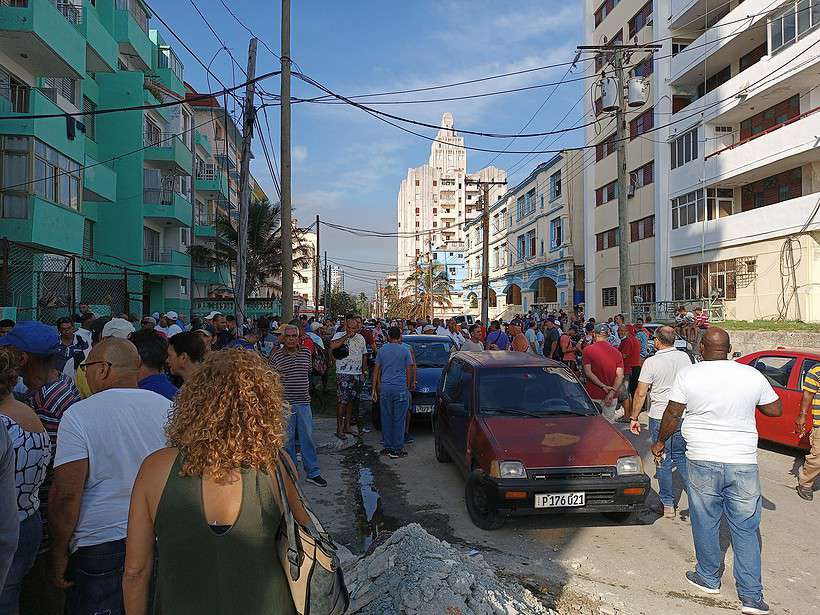 "Once completed, the quality protocol is fulfilled, it will be shipped and will leave for places in Havana, Camaguey and Santiago de Cuba," the official said. The objective is to achieve it with the highest quality and immediacy," he added.
However, Cubadebate pointed out that "the arrival does not indicate an increase in supply, but the reduced figures by territory will continue amid energy contingencies" and that this particular fuel will be used to guarantee stability in vital services.